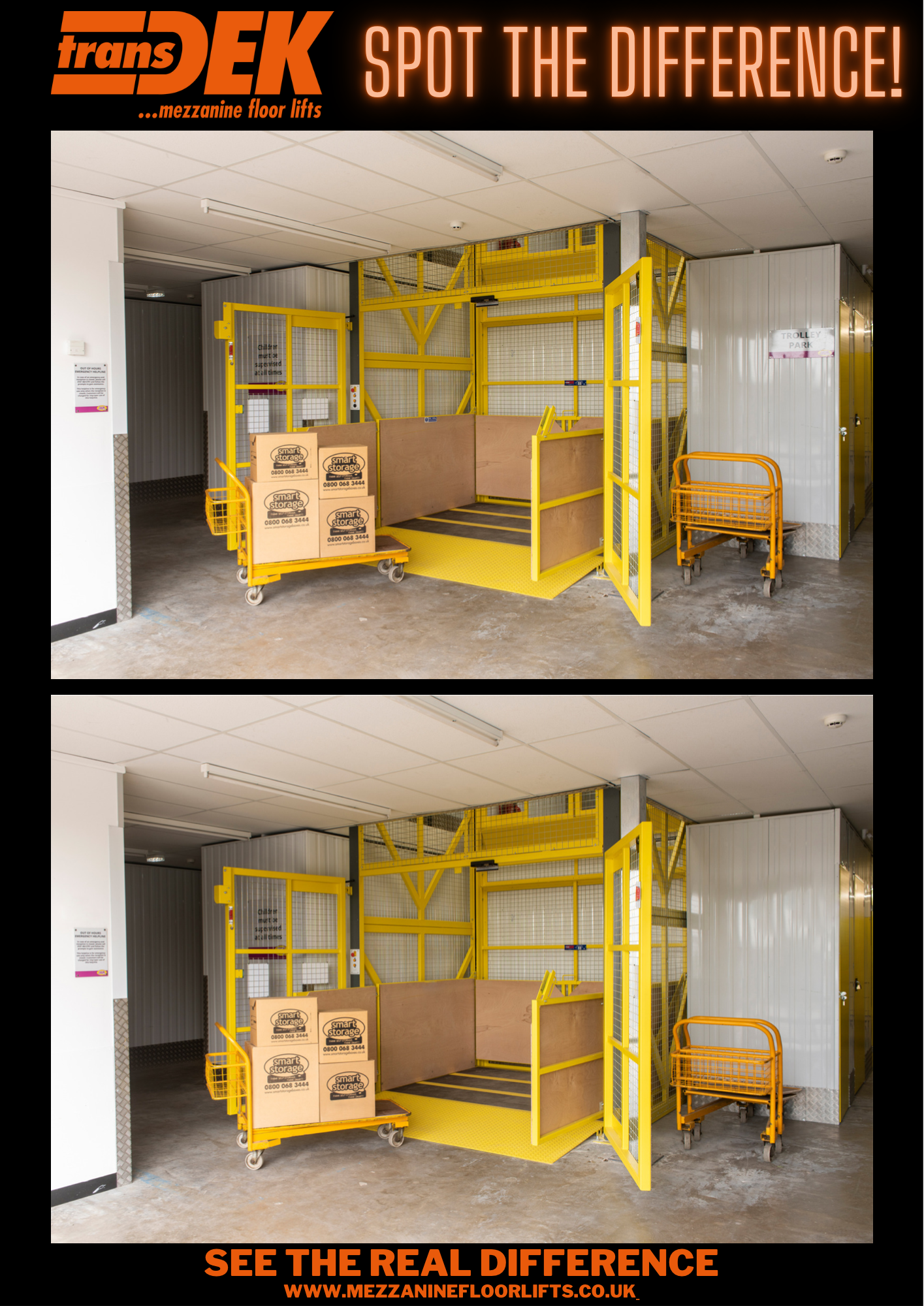 Terms and Conditions
Transdek UK Ltd Prize Draw Terms and Conditions 2022
Free Prize Draw Terms and Conditions
1. By entering the prize draw you are agreeing to these prize draw terms and conditions.
2. The prize draw is being run by Transdek UK Ltd Bryans Close, Serlby Rd, Harworth, Doncaster DN11 8RY
Eligibility to enter
3. The prize draw is open to entrants over 18 years of age, you must be based in the UK or a attendee at the LiftEx show 2022.
4. In entering the prize draw, you confirm that you are eligible to do so and eligible to claim any prize you may win.
5. A maximum of one entry per individual is permitted.
6. The prize draw is free to enter and no purchase is necessary to enter.
How to enter
7. The prize draw will include those that entered the 'Spot the Difference' competition on social media platforms including Instagram, Twitter, Facebook and LinkedIn. The competition will end on Friday 14th October at 3pm and the winner will be picked on Monday 17th October.
8. To enter the prize draw simply guess how many differences there are in the image.
9. Transdek UK Ltd will not accept responsibility if contact details provided are incomplete or inaccurate.
The Prize
10. The prize will be a £50 Amazon Gift Voucher.
11. Transdek UK Ltd use of particular brands as prizes does not imply any affiliation with or endorsement of such brands. Transdek UK Ltd is also not affiliated or endorsed with ay social media platforms.
12. The people who pick the correct answer will then have their names put into a random name generator which will pick one winner at random.
13. The prize is non-exchangeable, non-transferable and no cash alternatives will be offered.
Winner Announcement
14. The winner will be notified on Monday 17th October 2022.
15. Transdek UK Ltd will attempt to call the winner on the telephone number provided. We will then post the £50 Amazon Voucher.
16. If the winner does not respond to the phone call then they will lose the right to the prize, and Transdek UK Ltd reserves the right to choose and notify a new winner.
Receipt of the prize
17. The prize will be posted out in the post.
Data protection and publicity
18. You consent to any personal information you provide in entering the prize draw being used by Transdek UK Ltd for the purposes of administrating the prize draw, and for the purposes as defined within our privacy notice.
19. The winner agrees to the release of their first name and place of work to any other prize draw participants if requested via Transdek UK Ltd.
20. An announcement of the winners first name and place of work will be made via Transdek UK Ltd social media platforms, not limited to Instagram, Twitter, LinkedIn and Facebook.
Limitation of Liability
21. Transdek UK Ltd does not accept any liability for any damage, loss, injury or disappointment suffered by any entrants as a result of either participating in the prize draw or being selected for a prize, save that Hörmann (UK) Ltd does not exclude its liability for death or personal injury as a result of its own negligence.
General
22. Transdek UK Ltd reserves the right to cancel the prize draw or amend these terms and conditions at any time, without prior notice.
23. The prize draw and these terms and conditions will be governed by English law and any disputes will be subject to the exclusive jurisdiction of the courts of England and Wales